Caution Ragdolls are addictive!
Here you will find the girls and boys who have been part of our breeding program but are now living else where.
Blue Point carrying Chocolate
Falcon is a lovely big boy who has the most fantastic temprement.
All Grown up at 4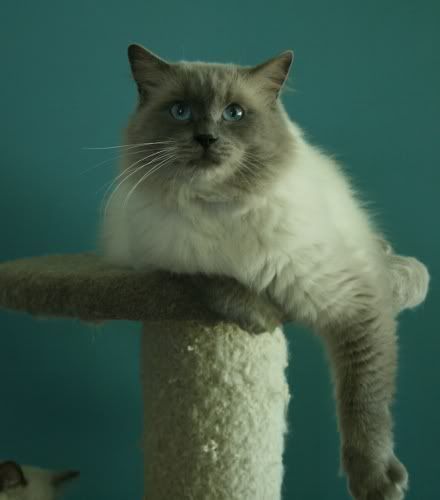 He weighed in at 4 kgs at 6 months
28th March, 4 1/2 months
14th May, 6 Months
Tested Negative for FIV/Felv 10/02/2010
Sempre Lady Tallulah
Chocolate Tabby Bi-Colour
DOB: 18/08/2010
Delilah is a Seal Bi-Colour girl from Lilly and Furbie
DOB 31st Aug 2009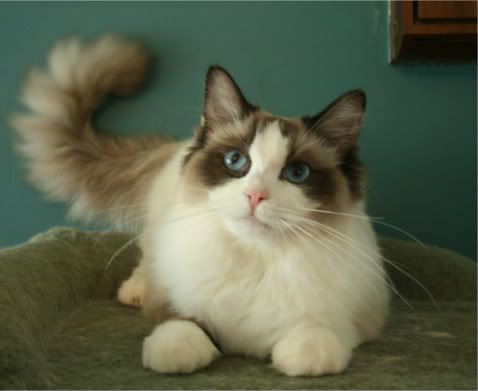 Abby Rose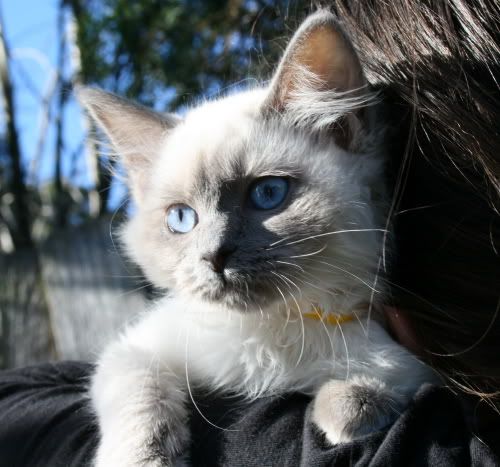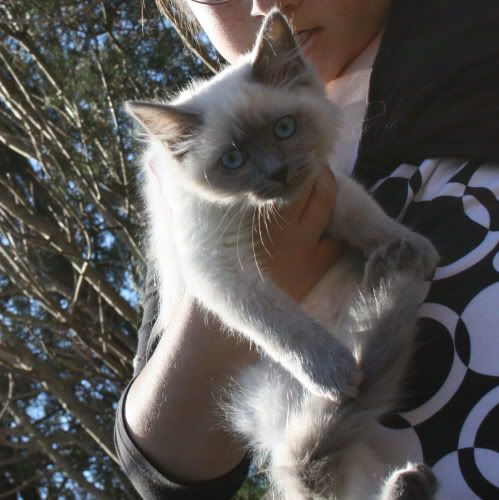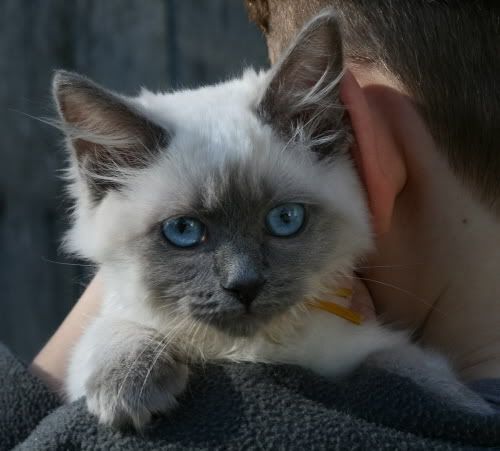 Tested Negative for FIV/Felv 10/05/2010
"Lilly"
Taken 18th August 2007
20th July 2008
3rd August 2008
looking a little round
20th August 2008
Lilac Point
DOB 30 November 2006
Tested negative to FIV/Felv 10/05/2010
Grand Champion Rymadon Chopper Reed
"Chopper or Chops"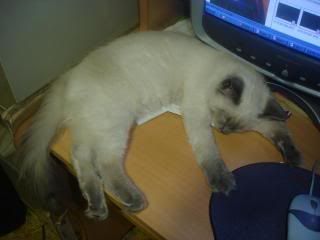 Blue point carrying chocolate
DOB 27th June 2006
"Lucy"
Lucy was born in our very first litter here at Sempre Ragdolls and was the kitten I had always wanted, she has lived up to what I was hoping for and is a dream to own
24th Sept 2007
8th May
12 Months
Lilac Point (DNA Proven)
DOB 15th April 2007
Raggeleda Dark Sky - Seal Bi-Colour
Rymadon Ma Petite Ange
"Chicken"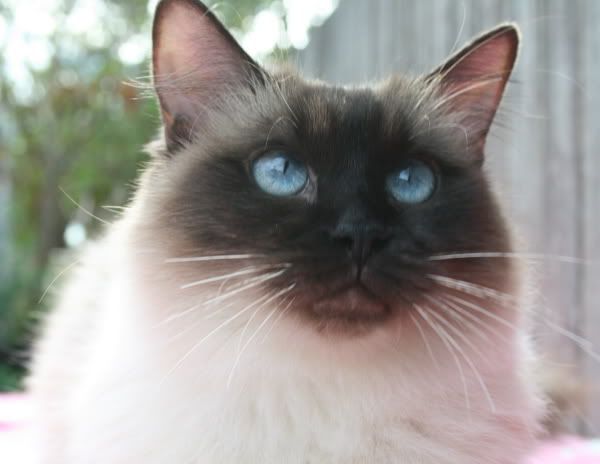 Rollie Pollie Chick showing her true self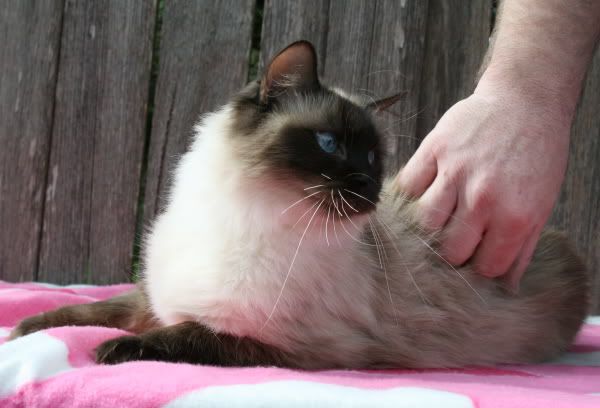 28th June 2009
Seal point carrying chocolate
DOB 18th May 2006
8/7/08 Tested negative for HCM by Echo
PKD Negative (DNA)
Chicken has now been desexed and has found a loving home with Belinda and her family.
"Charlotte"
30th Oct, just over a week before babies are due
Blue Point
Charlotte now lives with Deslea and her family with one of Honshu's kittens.
Grand Champion Hillcliff Honshu
"Honshu or Honnie"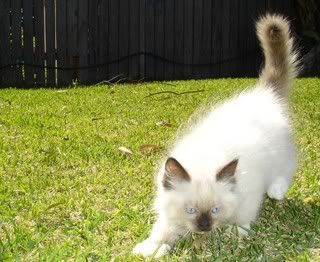 11 Weeks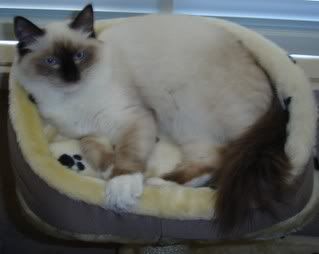 18th December 2006
August 2007
3rd July 2008
Seal mitted
DOB 17th July 2006
FIV/Felv Negative
Willow is the most loving girl that I have met, she loves nothing more then to get on your lap and knead away at you.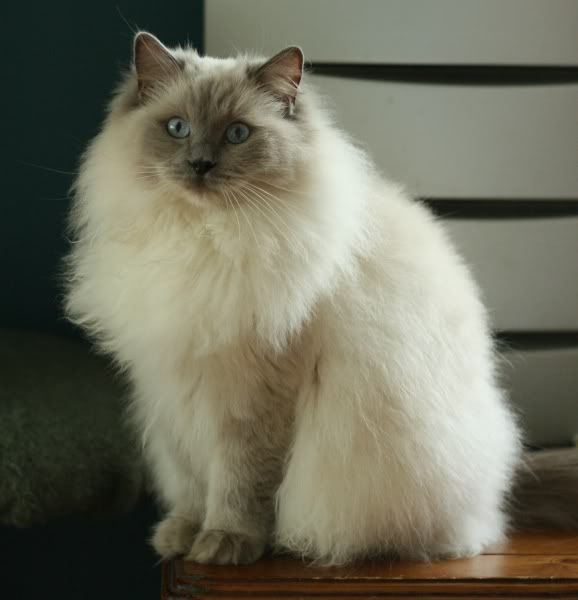 Willow's "Most Friendly cat in Show" award from the Sydney Royal Easter Show 2010
Sept 07
7th May 08
(Choc boy behind)
I have been trying to get some pics to show what Willow really looks like for ages but just couldnt get any that really show her coat (and not make her look grumpy). Well these ones are not great but you can see the coat she has. She is pregnant in these pics but there are not many babies in there, it is mainly fur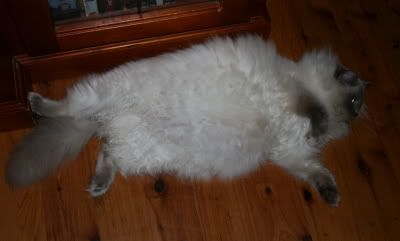 Aug 2009
Willow lives here with us.
DOB: 7th November 2007
Belle is Willow's daughter and has a great temprement like her Mum.
she has the most amazing tail
Belle Now lives with Anne.
Blue Point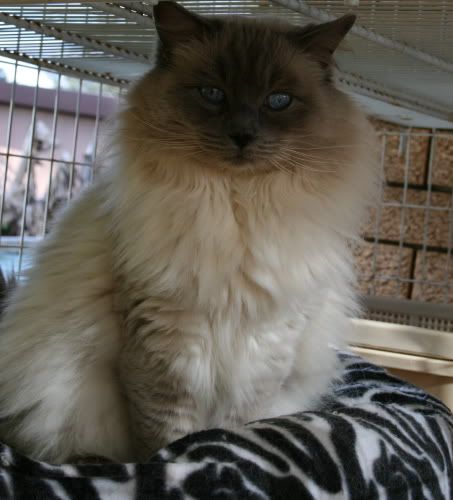 DOB: 19th Sept 2004
Bowe has gone to live with Sarah at Beaufire Ragdolls to have a few litters before he is retired, he is such a lovely man.
Tested Negative for FIV/Felv 17/12/2009
Chocolate Tabby Point
I am so sorry Coco, you were loved and I am so glad I had the pleasure to see you blossom into the amazing girl you became.
Coco's Kidneys did not take her being desexed and she past away a few days later on the 1st of Nov 2010
I miss you my sweet girl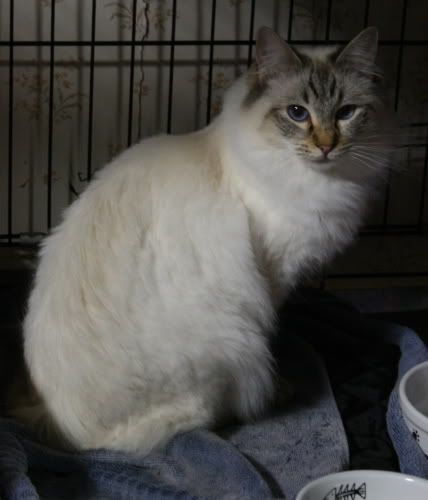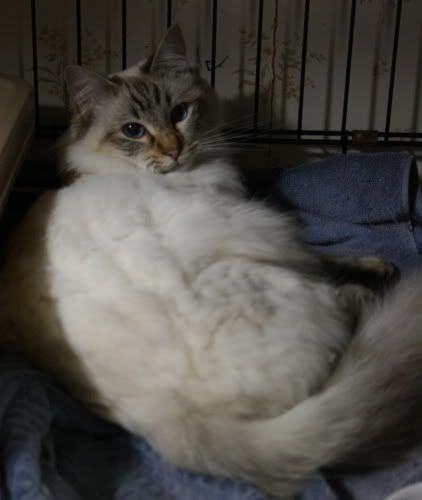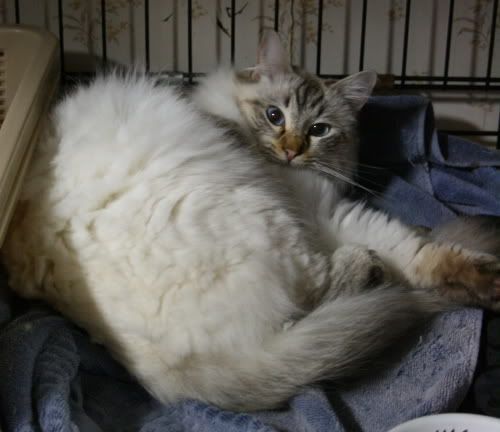 July 2009
DOB: 5th Sept 2007