Caution Ragdolls are addictive!
Seal Mitted Carrying Chocolate
Saskia is from Ella and Charlie and is proving to be a stunning girl as she grows
DOB 12 Feb 2012
Chocolate High White (Bi-Colour)
Design was a very planned mating that amazingly I got what I wanted, she was the only girl in the litter and just what I wanted
High white means that she has two copies of the Bi-Colour gene and when she is put to a point she will have all Bi-Colour kittens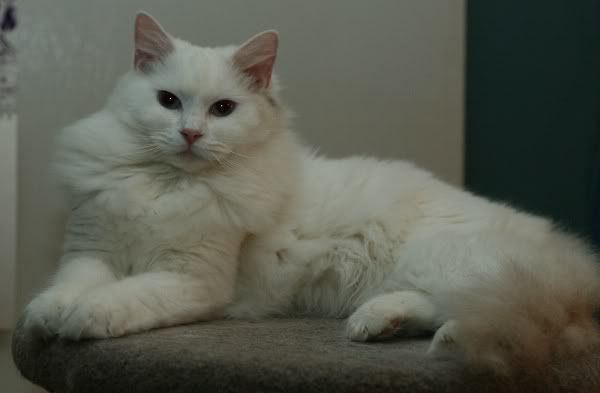 Not the best pic of her with one eye half open but gives you a good idea of her beauty
Blue Mitted with Blaze
DOB 08/10/2010
Ella and Stella are litter Sisters and Ella is Saskia's Mummy
Seal Mitted
Dob 8th Oct 2010
Aug 2013
This was one very planned mating and it really paid off in the way I hoped.
Eve AKA the tail wager
Blue Cream Bi-Colour Carrying Chocolate
7th April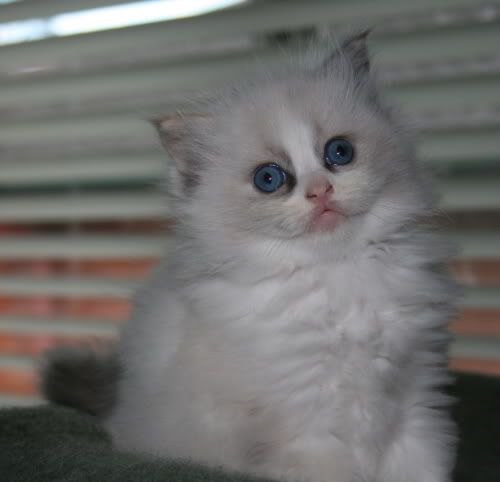 19th April
7th May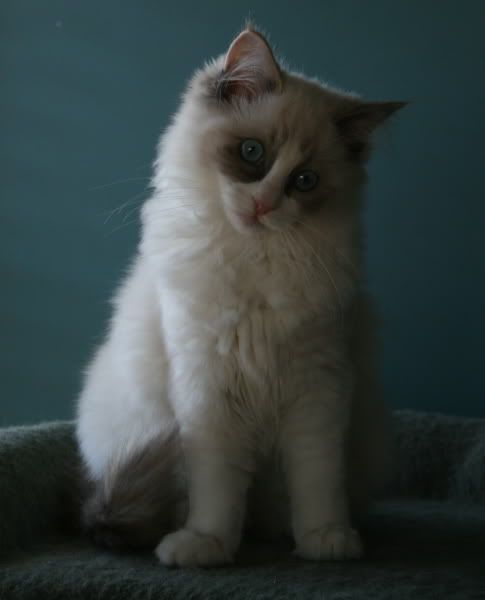 1st July
All Grown up, Aug 2010
DOB 10th March 2009
Tiger - Furrlicious Fi Fi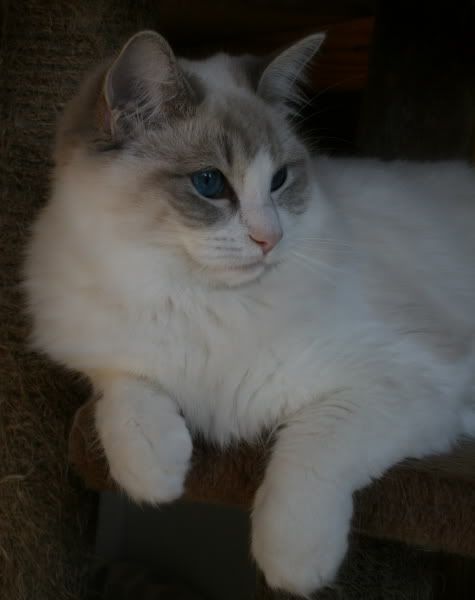 15th May 2009
7 months
DOB 4th Oct 2008
GD CH. Sempre Fern - Blue Point carrying Chocolate
DNA results here
https://www.sempreragdolls.com/Fern's Dna.pdf
Fern is Charlotte's Daughter and doing well on the show bench
DOB 14- 11-2007
Sempre My Ava - Blue Point carrying Chocolate
DNA results Here:
https://www.sempreragdolls.com/Ava'a Dna Results.pdf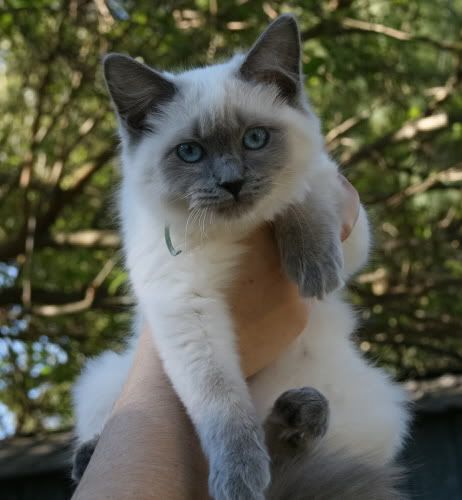 Abby and Ava are Charlottes daughters. they are developing very nicely and are lovely girls.
Sempre Sweet India - Seal Point Carrying Chocolate
Sempre Sweet Callie - Blue Point Carrying Chocolate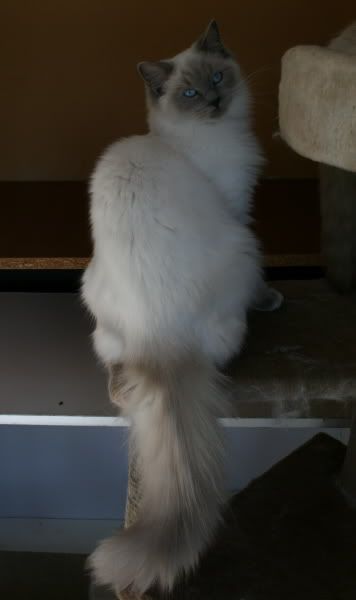 Sempre Georgia - Seal point Carrying Chocolate