Caution Ragdolls are addictive!
Late Saturday the 13th of September Moose gave birth to 5 healthy babies.
she has 3 blue bi-Colour boys
1 Seal point man
and one Seal point girl
Pics soon
Blue Band - Seal Point Boy carrying Choc
This little man is going to live with his brother Mr Muggles with Wei-Li and Matt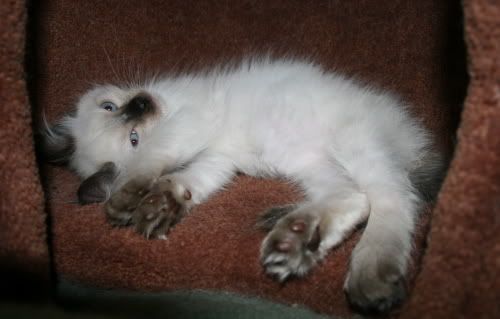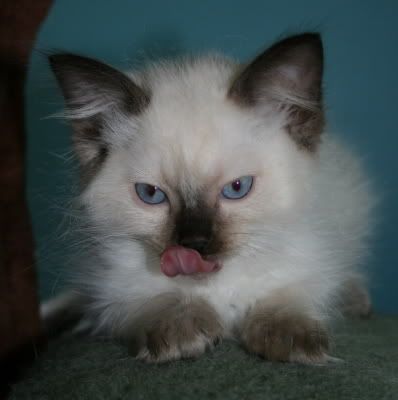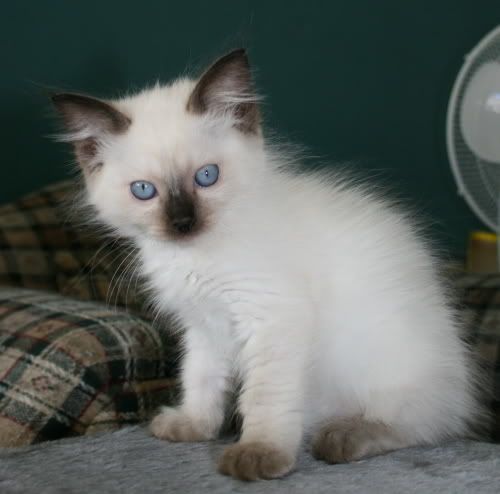 22nd Nov
10 Weeks
Pink Band- Seal Point Girl Carrying Choc
Orange Band - Blue Bi-colour Boy Carrying Choc
Soda-Pop in going to live with Darren and his family.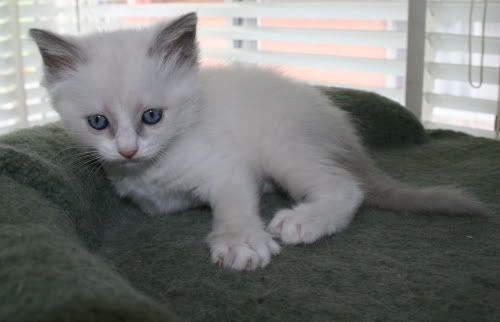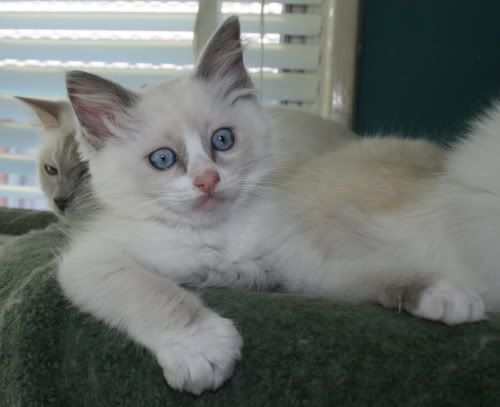 22nd Nov
10 weeks
Yellow Band - Blue Bi-Colour boy carrying Choc
Mr Muggles
Going to live with Wei-Li and her partner.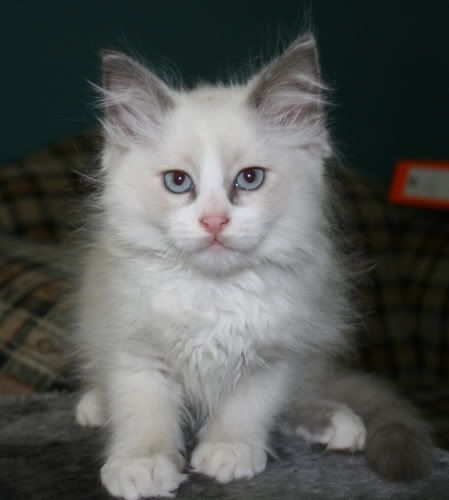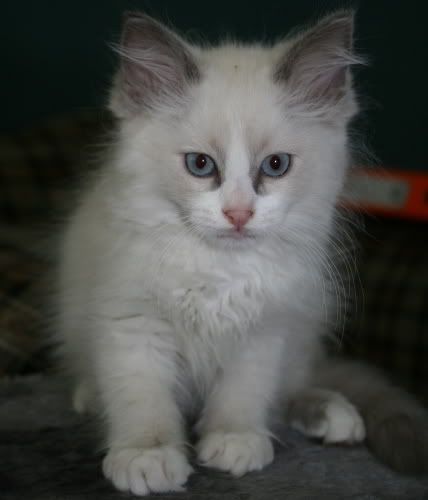 22nd Nov
10 Weeks
Green Band - Blue Bi-Colour boy Carrying Choc
Reserved for De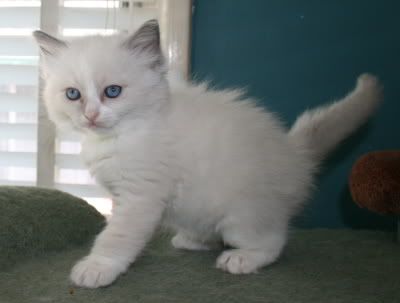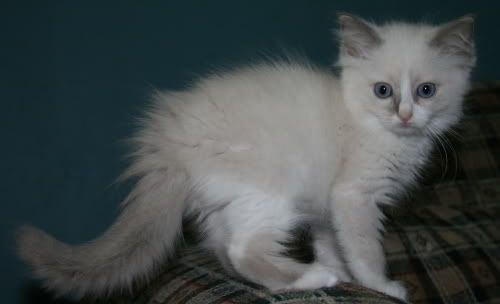 22nd Nov
10 Weeks