Caution Ragdolls are addictive!
I am so excited, Joyce will land in Sydney very soon.
Joyce is a Seal Point girl who carries dilute and a great asset to my breeding program.
She was born 24th May 2008 and hopefully she will have a litter for us very soon.
Update, Joyce is here and I have been to see her for the first time on the 2nd July
Van Bever Joyce - "Josie"
Seal Point Carrying Dilute
Joyce Landed in Sydney on the 1st of July 2009.
I went to see her on Thursday 2nd of July and she was so happy to have someone to have a chat and be able to head butt.
She will be able to leave Quarintine on the 31st of July
I am going to slowly change her name to "Josie"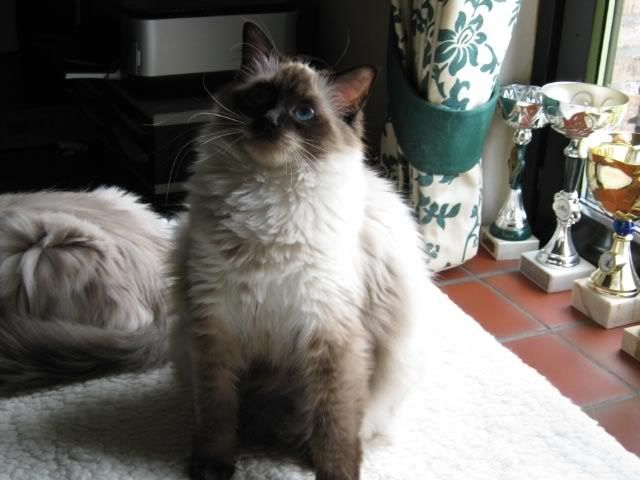 Some pics taken 2nd July
And a nose lick just for fun
31st July, first day home
These are Joyce's Parents