Caution Ragdolls are addictive!
On the 25th of October Charlotte gave birth to 7 babies, 3 boys and 4 girls
All are growing well but the boy and girl seal Bi-colour are taking their time to get nice and big (hard work with 6 brothers and sisters to compete with) These two babies will probably need a little longer here before they are ready to leave.
One Blue Point Girl is reserved for Naima
The Other Blue Point girl is Reserved for Marcelle
The man is still little but oh so cute with his show markings 
He will be going to live with Donna and her family when he is big enough.
Blue Bi-Colour Boy (Reserved for Luke) Ty
Blue Point Girl Purple Band (Reserved) Chloe
Seal Point Boy - Reserved for Luke Harley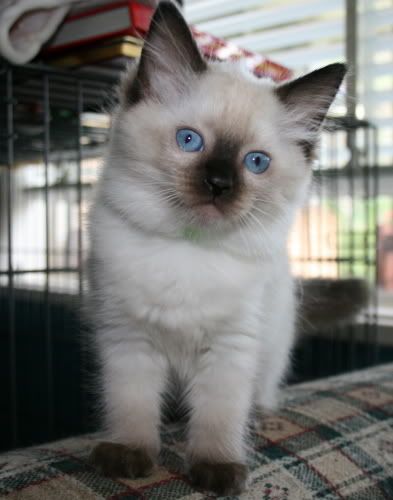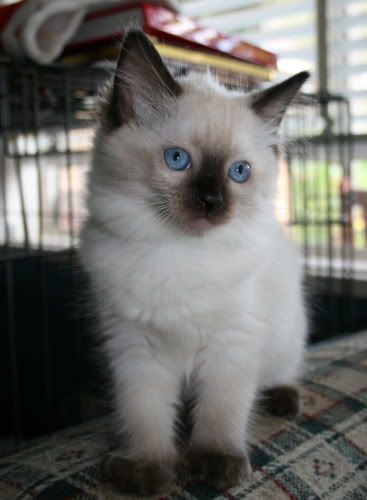 this little sweetheart has gone to live with Wendie
Not really a nice pic of this little sweet heart, I will try for a better one soon.
16th Jan
11 Weeks 6 days
This little girl has gone to live with Jo and her Mum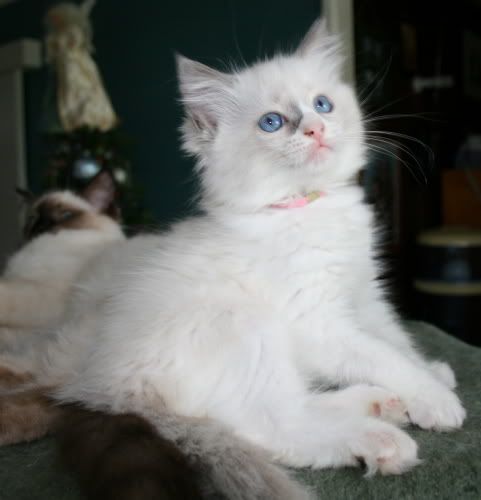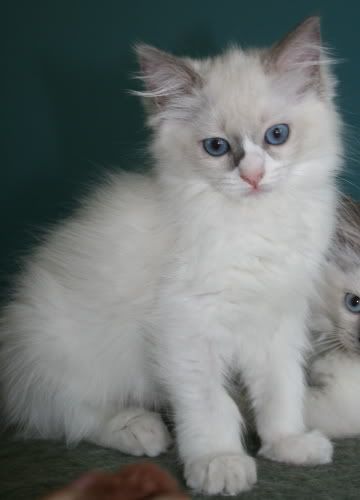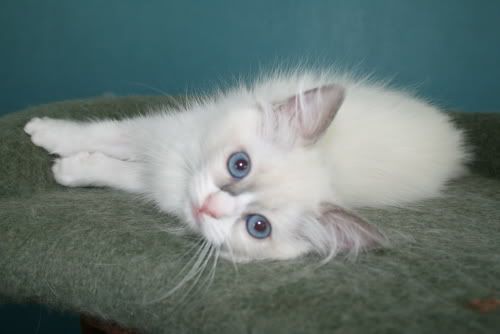 12th Jan
11 Weeks 2 days
Blue Point Girl Pink Band (Reserved)